What seperates us from the rest
Why Choose Us

Why Choose Us

Research has shown that when a farmer is looking to buy a new piece of equipment for their farm the first step is to talk to a dealer and see what choices are available.  The next step is to talk to a neighbor or a farmer in a neighboring area or state to get their opinion.  It's important to know what size of equipment you need.  It's also important to consider if you are looking for a moderately priced brand or are you willing to pay a premium for one that meets the highest standards of the industry.

When you shop at Wakarusa Ag, their team will be taking all those factors into consideration alongside you. They are uniquely qualified to answer your questions because they have experience as farmers, dairymen, livestock producers and equipment retailers.  When you are looking for new equipment, rest assured, you will get expert advice from Wakarusa Ag.
Replacement Parts
Since 2014, Wakarusa Ag LLC has been offering the greater Michiana area quality OEM parts for all the brands we carry. We provide local businesses with farm equipment parts, construction equipment parts, and lawn equipment parts.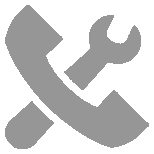 Service Department
Wakarusa Ag employs a team of experienced certified service technicians. We provide farm equipment service, construction equipment service, repairs, and maintenance on all the brands we carry.
Financing
Wakarusa Ag works with a variety of companies to provide you with the best farm and construction equipment financing options for you and your business. Together with our partners, we can help you acquire the equipment you need to operate your business successfully.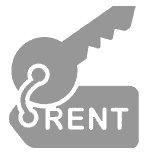 Rental
Wakarusa Ag offers farm equipment rentals and construction equipment rentals for all types of projects. We can help you get the equipment you need to get the job done right. Our personalized and flexible rental options are sure to suit your unique needs.